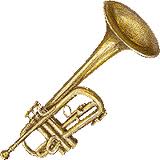 First Day of Band Classes for Intermediate/Advanced Band - Thursday, August 10th.

Beginner Band Instrument Interviews - Thursday, August 10th, Monday, August 14th and Thursday August 17th. Interview times will be scheduled in advace. First Day with instruments is Monday, August 21st.
How to select a band instrument: "All About Picking (and Switching) a Musical Instrument"
The Music Hutch Studio offers band instrument rentals and accessories and private music lessons on most band instruments plus guitar, voice and piano. Go to www.themusichutchstudio.com for more details.